Jobs Fair brings young people and employers together
Bromley's Youth Employment Scheme (YES) delivered by Bromley Education Business Partnership held their third annual Jobs Fair at the Bromley Central Library last Friday 6th July. 90 young people from the local area who are currently looking for work dropped in during the morning to find out more about the opportunities available.
Over 25 local and national employer organisations were represented at the event covering a range of work sectors. These included painting & decorating with Bell Group, Cleverbox (a local web design company), Greggs, Kings College Hospital and MyTime Active. Employers and training providers brought along 'live' job/training opportunities to promote and talk through with the young people.
Bromley has a talented pool of young people from local sixth forms who have decided that university is not right for them but would rather seek on-the-job training through apprenticeships. The Jobs Fair was a chance for them to see some of what is on offer locally as well as farther afield.
The YES programme run by the Bromley Education Business Partnership has already successfully placed over 150 young people into employment as well as offering work experience to many more - particularly those who are deemed more vulnerable.
If you are a young person (16-19) looking for work and missed out last Friday, please contact Bromley EBP (ebp.admin@bromley.gov.uk) as we may be able to help you.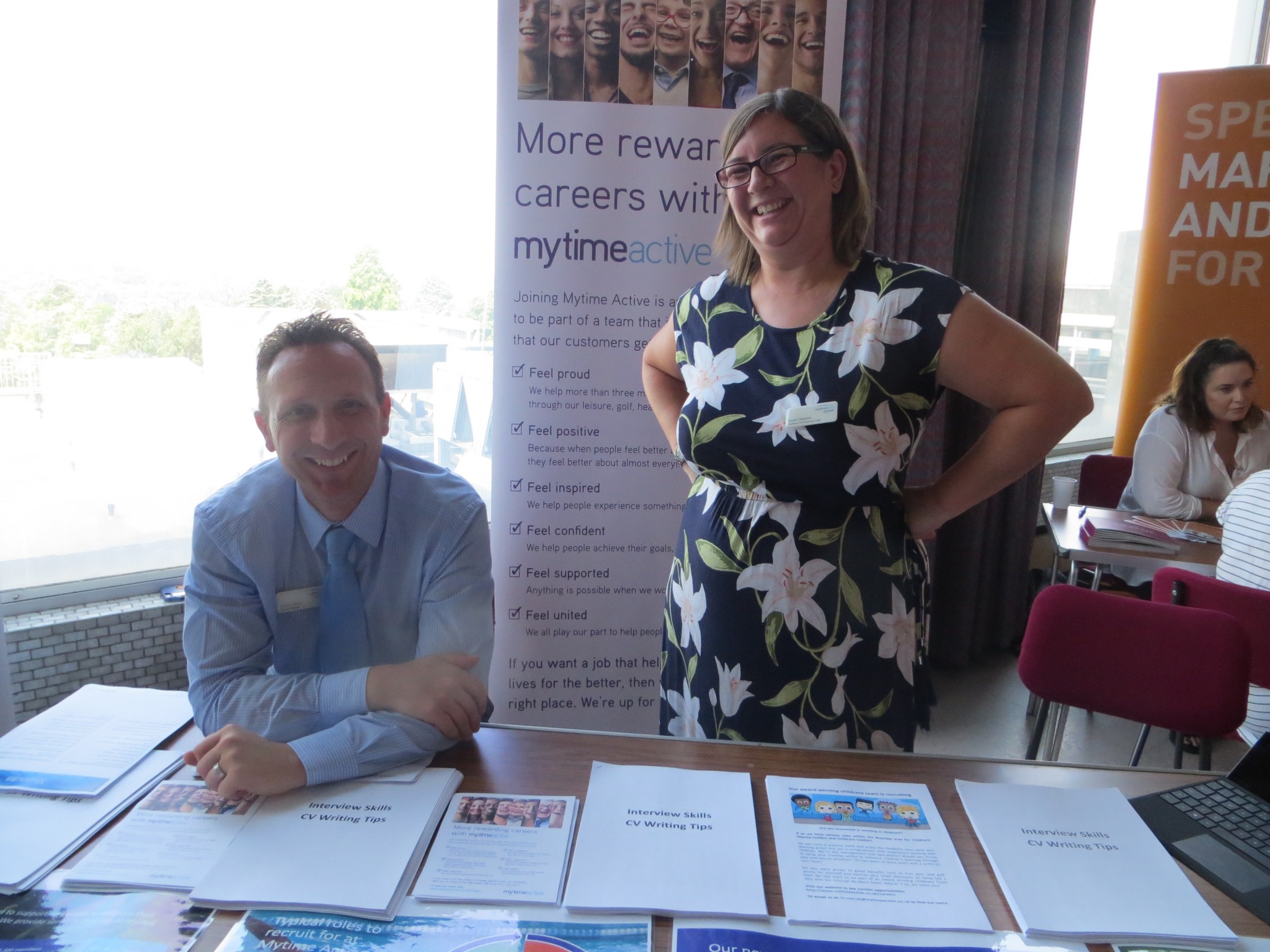 MyTime Active have vacancies in their local leisure centres and were pleased to be able to promote at the event.