Employers
Academies, Schools and Colleges in Bromley are always looking for employers and organisations to work with students in a variety of ways. Bromley EBP has experienced staff to help find an appropriate project for your team and prepare them to make the most of the opportunity. This could include helping on our established events, providing work experience placements or helping support individual young people.
Employers involved in our schemes inspire and encourage young people. Your experience helps them make informed choices that will impact on the rest of their lives.
The benefits to your organisation of working with the EBP may include: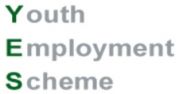 fulfilling your corporate social responsibility
boosting your company profile in the community with positive PR
excellent networking opportunities with other Bromley-based businesses
creating a positive feel-good company culture
developing the skills of your employees
helping you identify future potential workforce.
We really appreciate the support of our many employers who already work with us but we're always looking for more. To find out more about how you can help us and what's in it for you contact us.
If you have an employment opportunity that you would like to offer to a young person in Bromley, click here for details of the Bromley Youth Employment Scheme.
What does raising the participation age mean for employers?