Introduction
What are Apprenticeships?
Apprenticeships are jobs which enable young people and adult learners to earn a wage while they train at work and gain a recognised qualification. Depending on the type of work chosen, an apprenticeship takes between 12-24 months.
The content of all apprenticeships is set by each industry. Employers can add content to meet the needs of their business and each apprentice. Apprentices usually work for at least 30 hours a week.
Employers are responsible for wages and other employment costs. An apprentice must receive the minimum wage for their age and all apprentices must have an apprenticeship agreement with their employer which we can give you.
With our extensive experience of working with young people and employers, Bromley EBP is ideally placed to bring the two together. So, if you are considering employing an apprentice, or want help finding the right apprenticeship for you, contact us on (020) 8462 5046 or e-mail ebp.admin@bromley.gov.uk.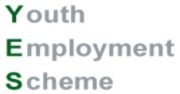 There are a number of job opportunities within the Bromley area at the moment with closing dates within the next 30 days. For information on these or any other aspect of how we can help you please get in touch.